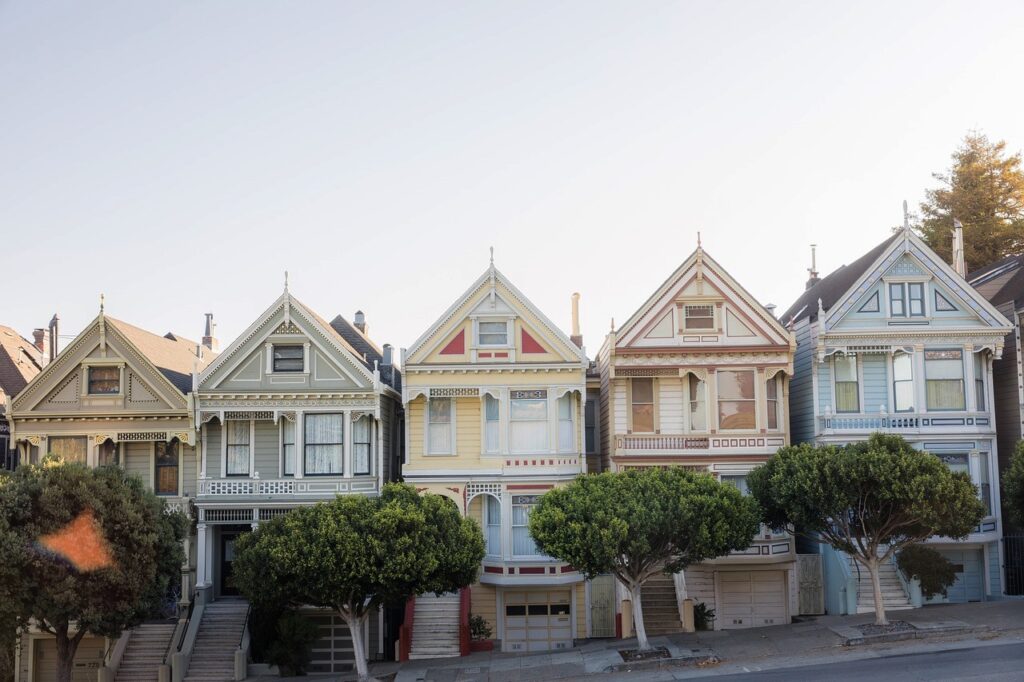 San Francisco is easily one of the most picturesque and culturally diverse cities in the United States. Discover the iconic sights of San Francisco from the Palace of Fine Arts, Golden gate bridge to Fisherman's Wharf, and many more.
Here's how to see San Francisco in one day
Twins Peaks
The twin peaks are two prominent hills covering 34 acres, it's a well worth short drive up or walk. The two hills offer amazing views of the entire city, Golden Gate Bridge, Alcatraz, the Bay Area and it's the best place to catch the San Francisco sunrise.
Golden Gate Bridge
The Golden Gate Bridge in San Francisco is one of the most photographed bridges in the world. To enjoy spectacular views of the Golden Gate Bridge. You need to move from one end to the other. While there visit the Golden Gate Bridge Pavilion and roundhouse café for a refresh and enjoying casual healthy snacks.
Tip: Take a free guided walking tour every Thursday and Sunday.
Lombard Street
Lombard Street is a famous steep and twisted street in San Francisco and the curviest street in the world. You may choose to drive down or observe people struggling to spin the steeling wheels its eight sharp turns. Also, it's easy getting there accessible by walking from fisherman's Wharf or by using cable cars from other parts of San Francisco.
China town
The oldest China town in North America and the largest Chinese community outside of Asia. China town is a popular tourist destination in San Francisco. While there you can sample Chinese food at one of the good restaurants.
Fisherman's Wharf and PIER39
This San Francisco neighborhood is a popular touristy waterfront due to its attractions and abundance of Seafood restaurants, shopping, museums, and other attractions. Also, walk around PIER39 it has amazing views of the bay area, street entertainers, gift shops and observe playful sea lions on nearby rocks.
Palace of Fine Arts
The Palace of Fine Arts is one of the most recognizable Landmarks in SanFranciso. You can stop by to explore and enjoy musical performances and theatrical events.
Lyon Street steps
The Lyon Street steps it has fabulous views of the Palace of Fine Arts, Presidio forest, and other amazing views of the bay area.
Painted Ladies of San Francisco
The painted ladies are beautiful and colorful Victorian homes. The homes were built in the 19th century and have been well maintained in their originality. To have an excellent view of the painted ladies go early to avoid large crowds of tourists.