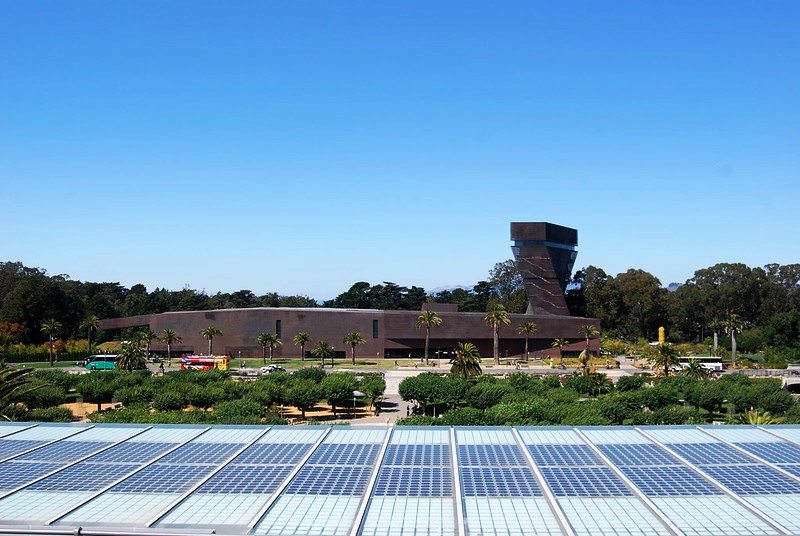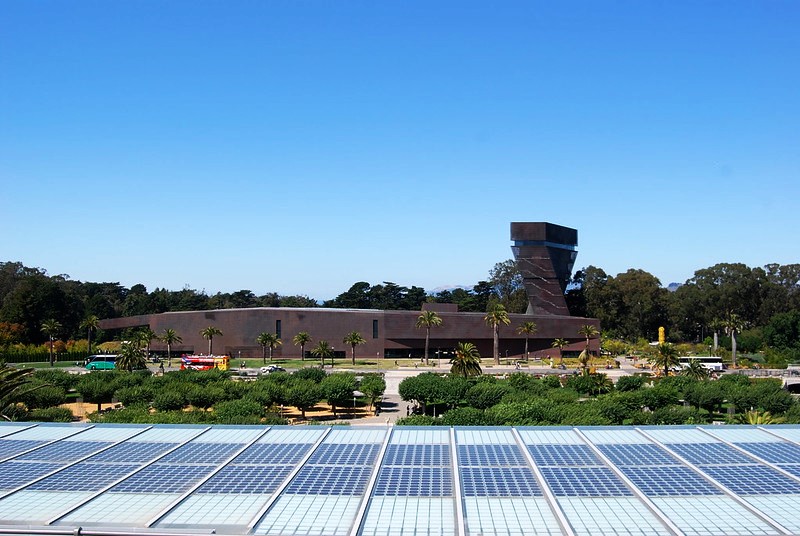 Explore the world's largest all-digital planetarium, hands-on activities and the most diverse collections of contemporary and indigenous Art make San Francisco's Museum a must.
Here are some of the best San Francisco Museums worth the visit.
Okay, now let's get down to business
Exploratorium
Pier 15
Located on Pier 15 on the Embarcadero, The Exploratorium is a well-organized museum with so many hands-on activities in which Kids and adults can learn and have fun at the same time. Explore eye-opening ways to understand the world around you Also step inside a turnado, dance on a fog bridge and journey through total darkness in the
Tacticle dome.
de young museum
50 Hagiwara Tea Garden Dr
Located in Golden Gate Park, the de young museum is a fifth most visited art museum showcasing American Art from the 17th through 21st centuries, paintings, sculptures, and textiles from Africa, Oceania, and the Americas. Be sure to visit the observation level of the museum and enjoy great views of San Francisco.
California Academy of Sciences
55 music concourse Dr
Located in Golden Gate Park, the California Academy of Sciences is a must-see destination. Explore the earth, Sea and the sky all in one place. Plus, a four-story rainforest, an aquarium, Planetorium, coral reef, and 2.5-acre living roof.
Related Posts: California Academy of Sciences Discount Tickets
The Walt Disney Family museum
104 Montgomery St
Located on 104 Montgomery Street in the Presidio. Dedicated to the life of Walt Disney. This museum offers Art and animation classes, In addition to that learn from Animators, Imagineers about Disney's life. While you're there enjoy screenings of classic Disney films.
Legion of Honor
10034 Ave, Lincoln Park
Dedicated to Californian Soldiers who gave their lives to their country in World War 1.
The Legion of Honor is a French neoclassical building overlooking San Francisco, Golden Gate Bridge, and the Pacific Ocean. Here's more the museum's collections feature more than 4000 years of human history. The collections include European paintings, European art, sculpture, and ancient art among many others.
Cable Car Museum
1201 Mason St
Located on Mason Street in the Washington Mason powerhouse. The Cable car museum houses a collection of historic cable cars from the first run in 1873, photographs, mechanical displays and many more. Also, the museum offers a short self-guided tour of the history and current workings of San Francisco cable cars. Not only that, learn about the Inventors, technologies and ongoing efforts to save cable cars.
Museum of Ice cream
1 Grant Ave, San Francisco
For families traveling with kids to San Francisco, the museum of ice cream is a perfect choice to have a fun time. The museum features 10 installations designed to engage and delight children of all ages. Don't miss to taste super delicious scoops at anew perfectly pink ice cream parlor.