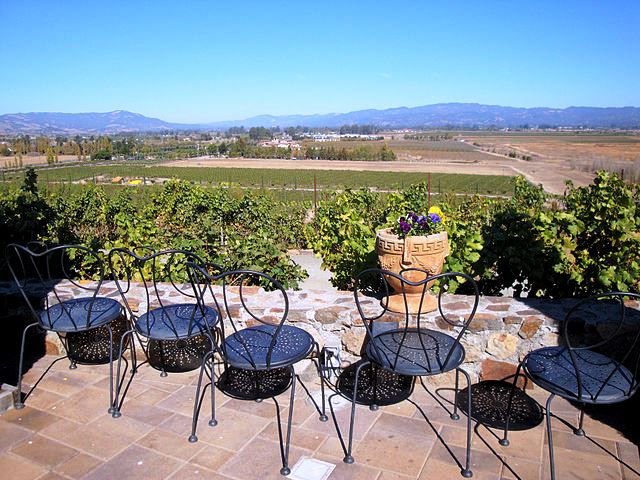 Summertime is here which means more family fun.
Sonoma has the best kid-friendly wineries when it comes to including the kids in your wine country tour.
These wineries have kid's playgrounds, gardens, Museums, and cabins for a family while you watch and enjoy a glass of delicious wine.
Check out the list below of the best Kid friendly wineries.
So let's begin
Francis Ford Coppola is one of the most famous family-friendly wineries. This best winery has a museum inside featuring Coppola family movies Like The Godfather Plus, two swimming pools for fun in the sun.
Also, this winery offers cabins for family, guided vineyard tours and two nice restaurants that are family-friendly.
Buena Vista is the oldest commercial winery in California founded in1857.
This winery has much to offer for kids. There are a sound and light show of the historic wine tool museum
Besides, there's also a hedge Maze and will entertain the kids while you explore the winery.
Benziger family winery practices biodynamic farming Learn about organic wine practices.
Amidst the vineyards you'll find, insect attracting garden, longhaired Scottish high lander cattle and gardens But there is, even more, the winery offers tram tours in Glen Ellen and a kid's playground.
Larson's family winery is a family and pet-friendly winery. Also, the winery has a beautiful picnic area, horseshoes, bocce ball and other fun games for the kids. While adults can enjoy tasting a variety of award-winning palate wines.
Landmark vineyards are found at the base of the Mayacamas mountain range in Sonoma. The winery offers a horse-drawn carriage tour a whole lot more fun for the kids plus, there are bocce ball courts and a courtyard to play in. But that's not all the winery has a cottage so the kids can hang back while you sample fine wines and explore the lush vineyards.
Kunde vineyards have a casual hiking program through 1850 acre volcanic vertical estate. See sustainable winegrowing practices at work. Also, you'll have a guide and the hike is completely safe for kids. When you return, enjoy a tasting of various wines in the tasting room.
The winery has beautiful outdoor areas for stretching, workaround and hosts live music on certain days. In addition to the kid-friendly activities, They've got a gourmet shop where you can buy and taste the delicious olive oils and vinegar.